Customer Service
We strive to make no better doubters into "No Better Deal"-sters!
What can we do for you? Provide a refreshing beverage? Run a nice hot bath? Walk your dog? Good, now that you're more relaxed, let's answer those nagging questions you have...
But first, check out the links below to see if we already have some answers for you. If not, continue on.
Speak with a Customer Service Representative
NoBetterDeal customer service representatives are available to assist you:
Monday through Friday from 8:00AM until 4:30PM EST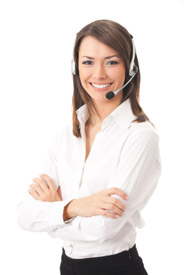 You can reach a representative by email or telephone.
Phone: 800-224-3141 Option: 2
Email: nbdcserv@genco.com
Helpful Information
You might find what you need down here!